ICE District Advertising
ICE District is bringing a new era of entertainment to downtown Edmonton. This innovative development has opened up many new and exciting opportunities for advertisers. The ICE District was in need of a website to showcase the various outdoor digital advertising locations throughout the development.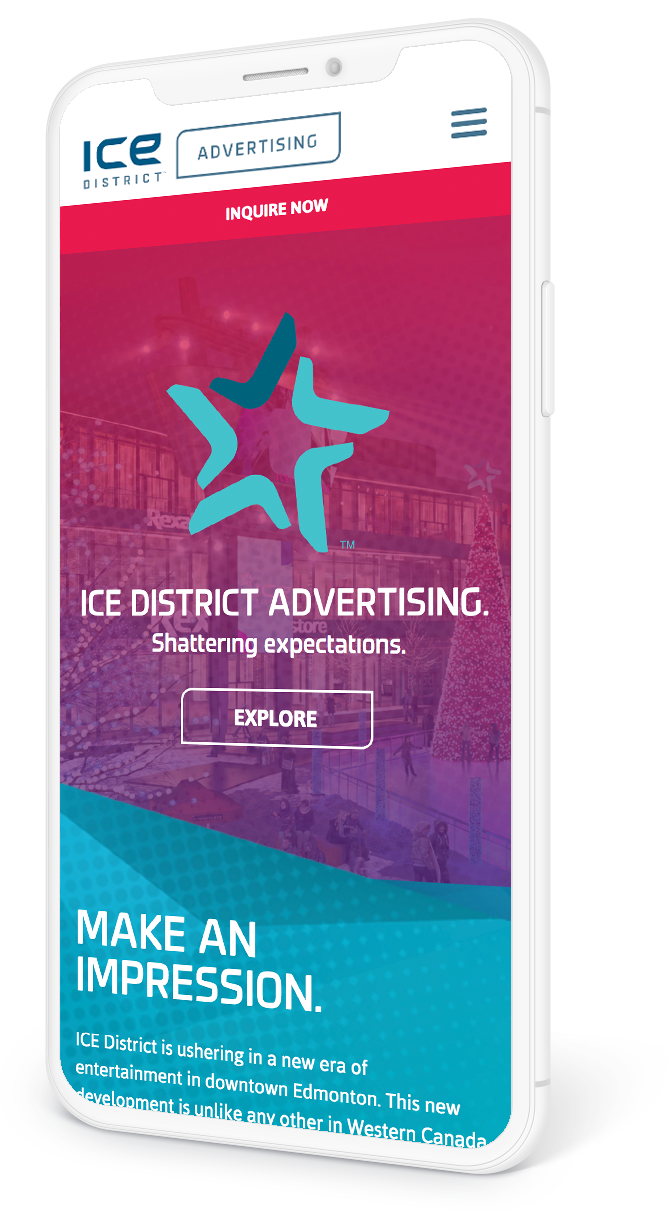 Our Solution
Through a mobile-first approach to design, our team designed and developed a website that's easy to navigate on any device.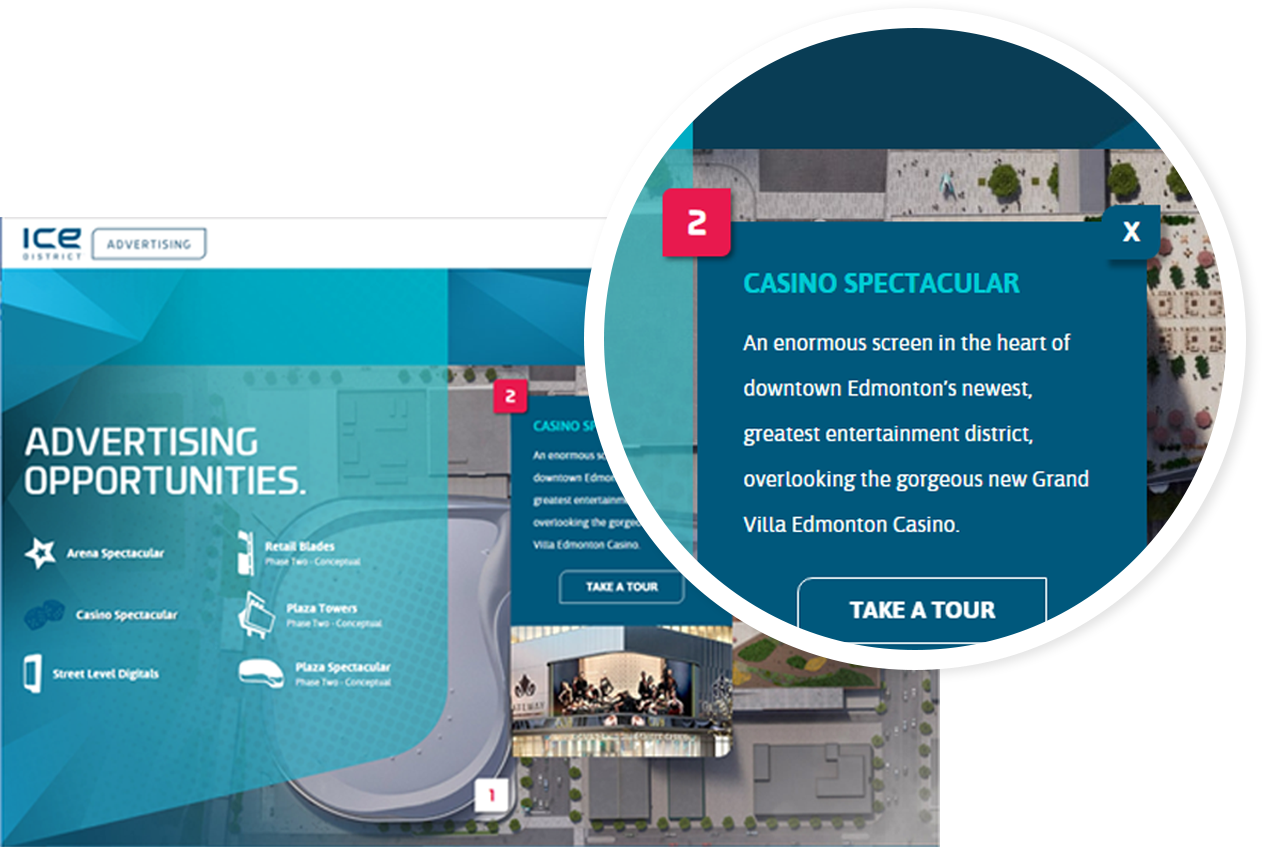 Tool Tips
A custom interactive map was designed and programmed to allow visitors to learn more about various advertising locations.
Every custom feature within the ICE District Advertisement website is connected to a Wordpress backend. The website is optimized to load very quickly, yet ICE District Advertising staff are able to make changes easily.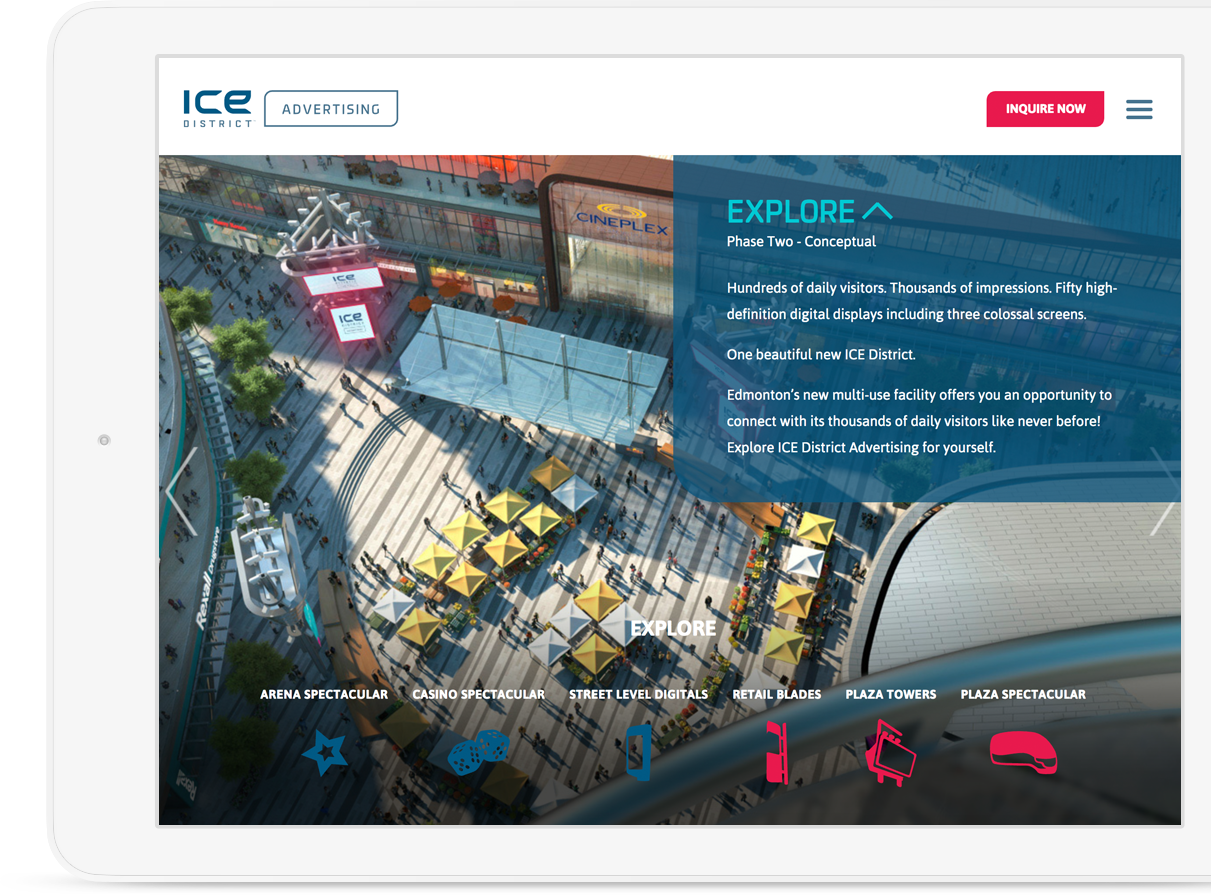 Interactive Tour
We also built a full-page media gallery to showcase the latest renderings from ICE District and highlight various upcoming advertisement locations around the arena.
Each area of ICE District features its own gallery along with a unique description of available ad-space, written and edited by our team.
Here are a few other well-known brands we work with: