Insight Medical Imaging
Insight Medical Imaging provides the highest quality of medical diagnostic imaging for patients. Made up of a combination of specially trained and professional staff, technologists, radiologists, and administrative personnel.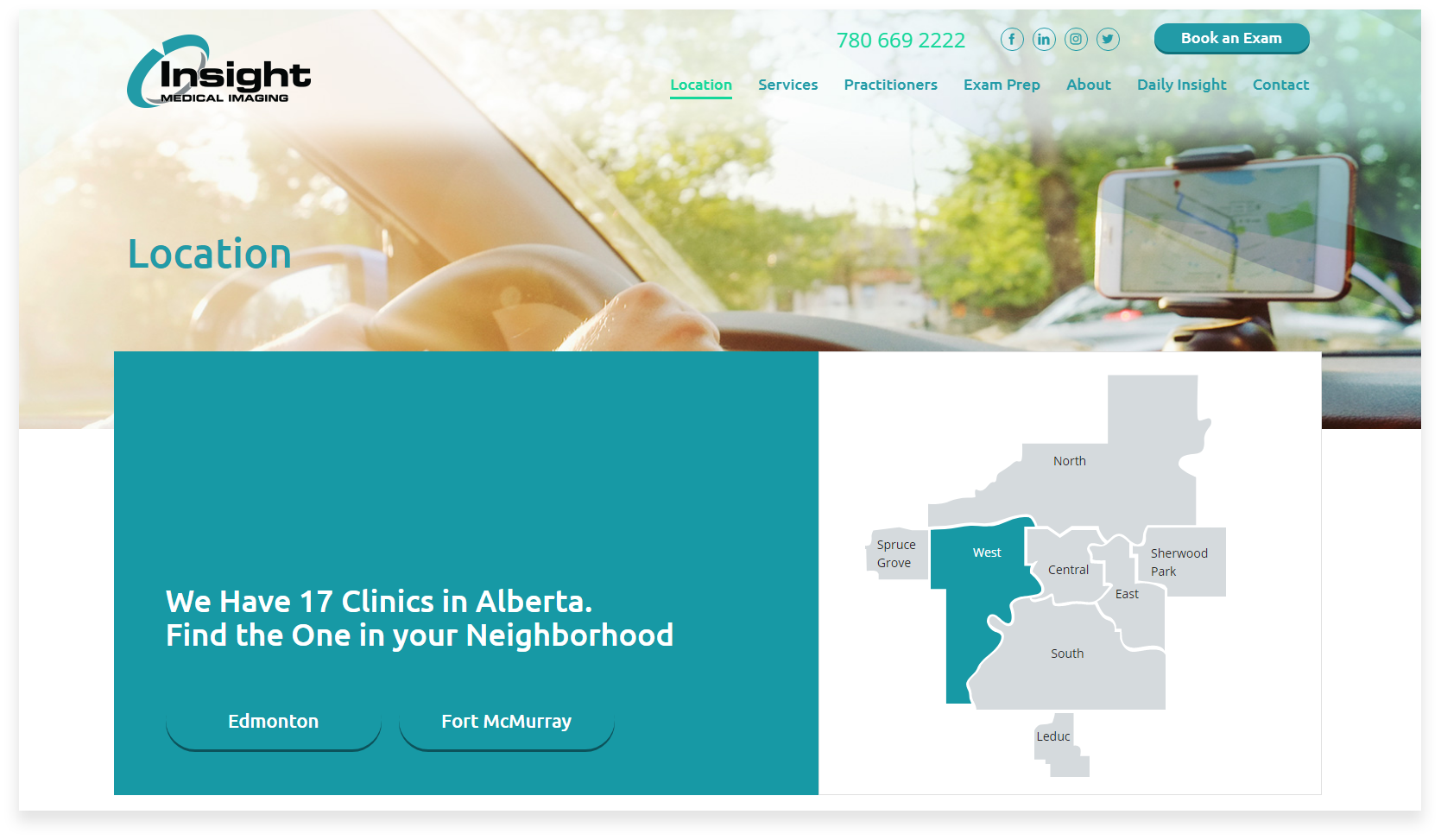 Our Solution
We designed and developed a custom responsive website that achieves several user experience goals that their old website wasn't meeting. We integrated a custom search tool that allows users to find the ideal Insight location through a variety of search filters, on any device.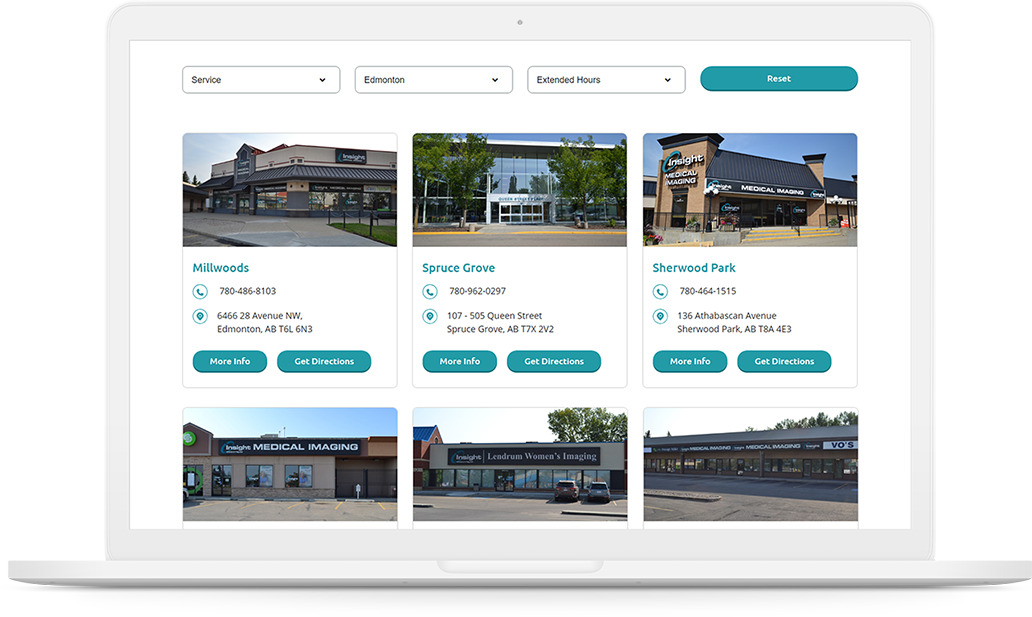 Custom icons were designed by our team to match the Insight Medical brand.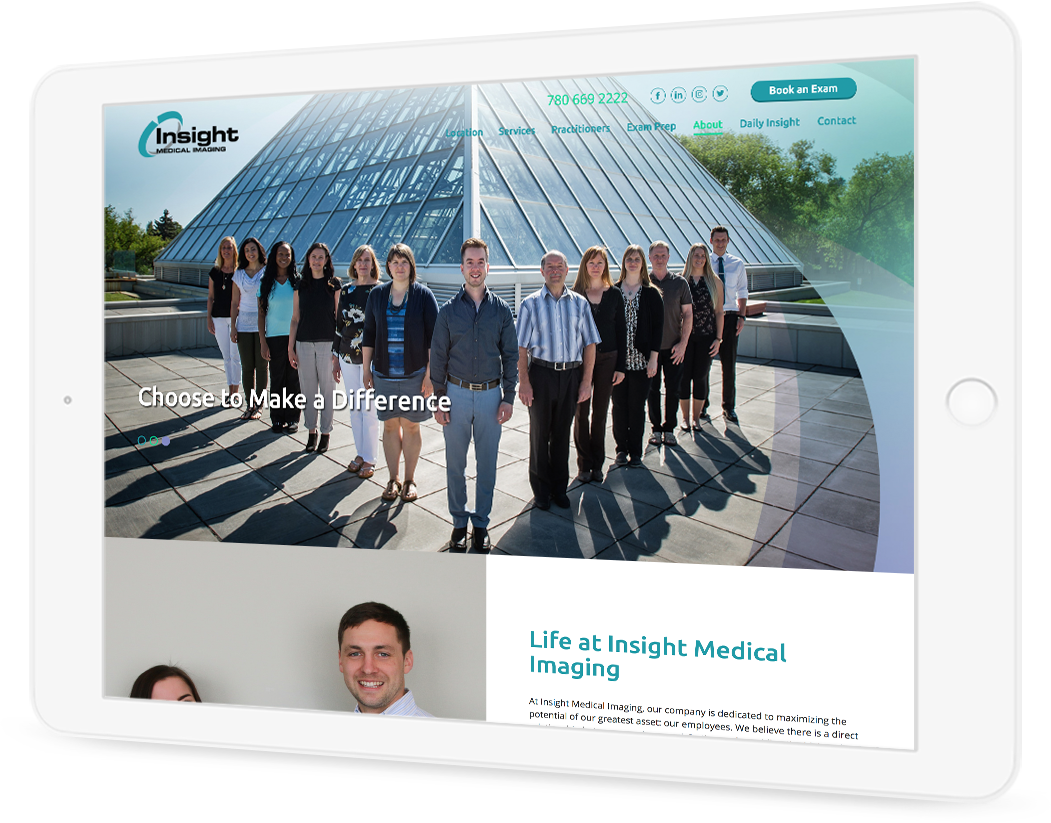 Careers at Insight
Through comprehensive research and collaboration with the Insight team, we designed a career section to attract more job seekers. The final product is a visual page that breaks down career opportunities into various disciplines. Each section seamlessly connects to current career opportunities.
View Website