Go Insurance
Go Insurance approached us looking for a refresh of their current website. One of their main goals was to improve the number of people requesting insurance quotes online.
We were very excited to provide a fresh perspective on their website (and we really wanted to bring dogs back into their brand).

Our Solution
We built a custom responsive website that illustrates how easy it is to get a free quote online. We added simple yet friendly design elements and animations to help convey the Go Insurance brand.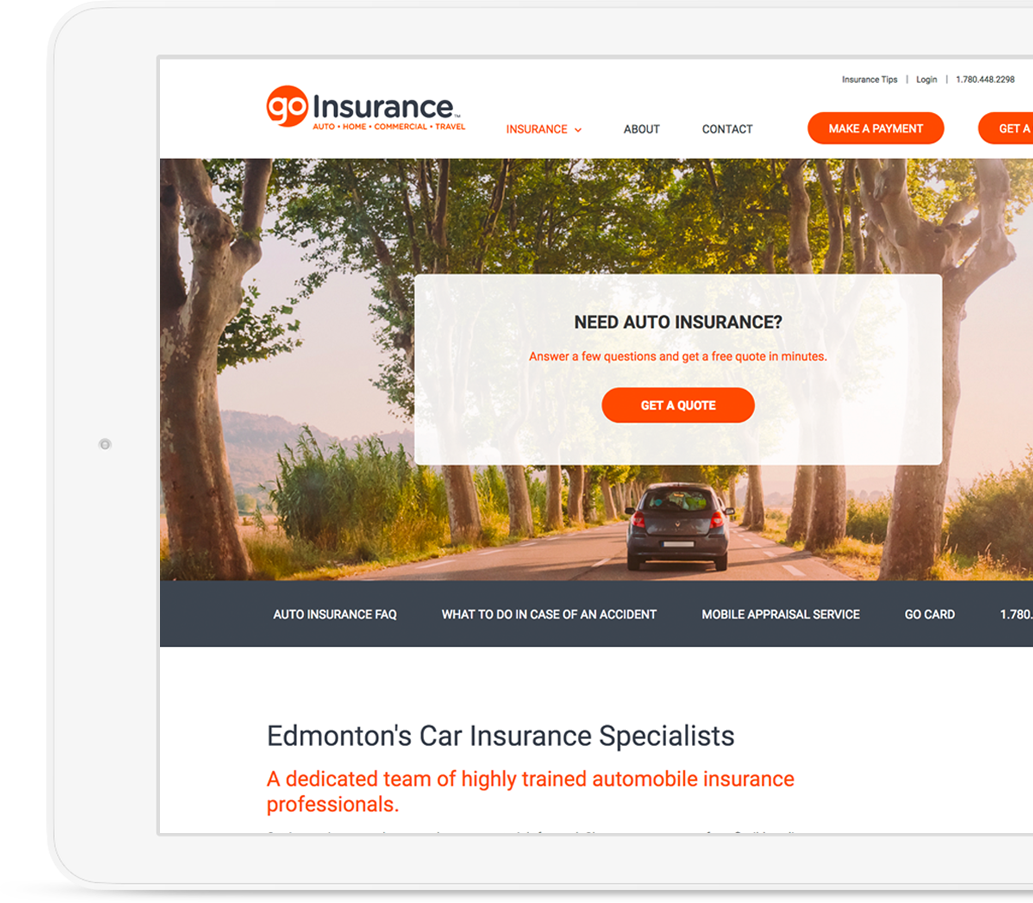 Intuitive Design
The original Go Insurance website had a lot of drop-down menus; making it a little difficult for new customers to explore their service offerings. In order to simplify the navigation structure, we decided to consolidate many of these pages into "insurance-type" sections. Each section highlights the most popular items users were looking at when we rebuilt the website. The popular topics are featured in a small menu just under the banner (each one slides you down the page for more information).
Visit Website