Taurus Projects
Established in 2006, Taurus Projects provides industrial & commercial services to clients throughout western Canada. With a strong commitment to safety, Taurus has worked on projects for some of the largest industrial companies, including Shell and ATCO.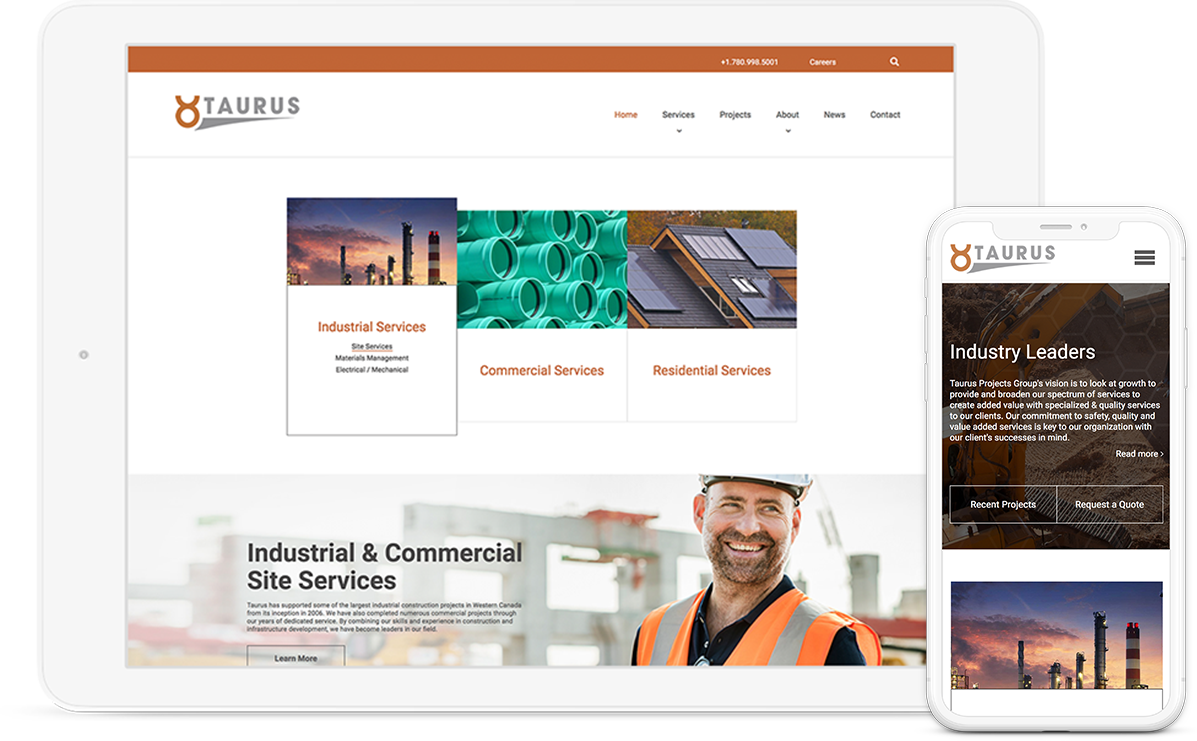 Megamenu Integration
We integrated a custom-designed megamenu to visually categorize Taurus's various service offerings into three distinct categories. Our team then custom-designed icons to create a more engaging user experience and consistent design style.