Alco Energy
In 1946, ALCO was founded with the vision to deliver exceptional service and quality products for businesses. Originally headquartered in Edmonton, Alberta, ALCO provides services with conscious and diligent attention to health, safety, and the environment.

The Challenge
ALCO presented us with the challenge of bringing together two branches of the business (along with several sub-divisions) into one, cohesive website. Our team coordinated with several departments in order to develop a structure that made sense for everyone.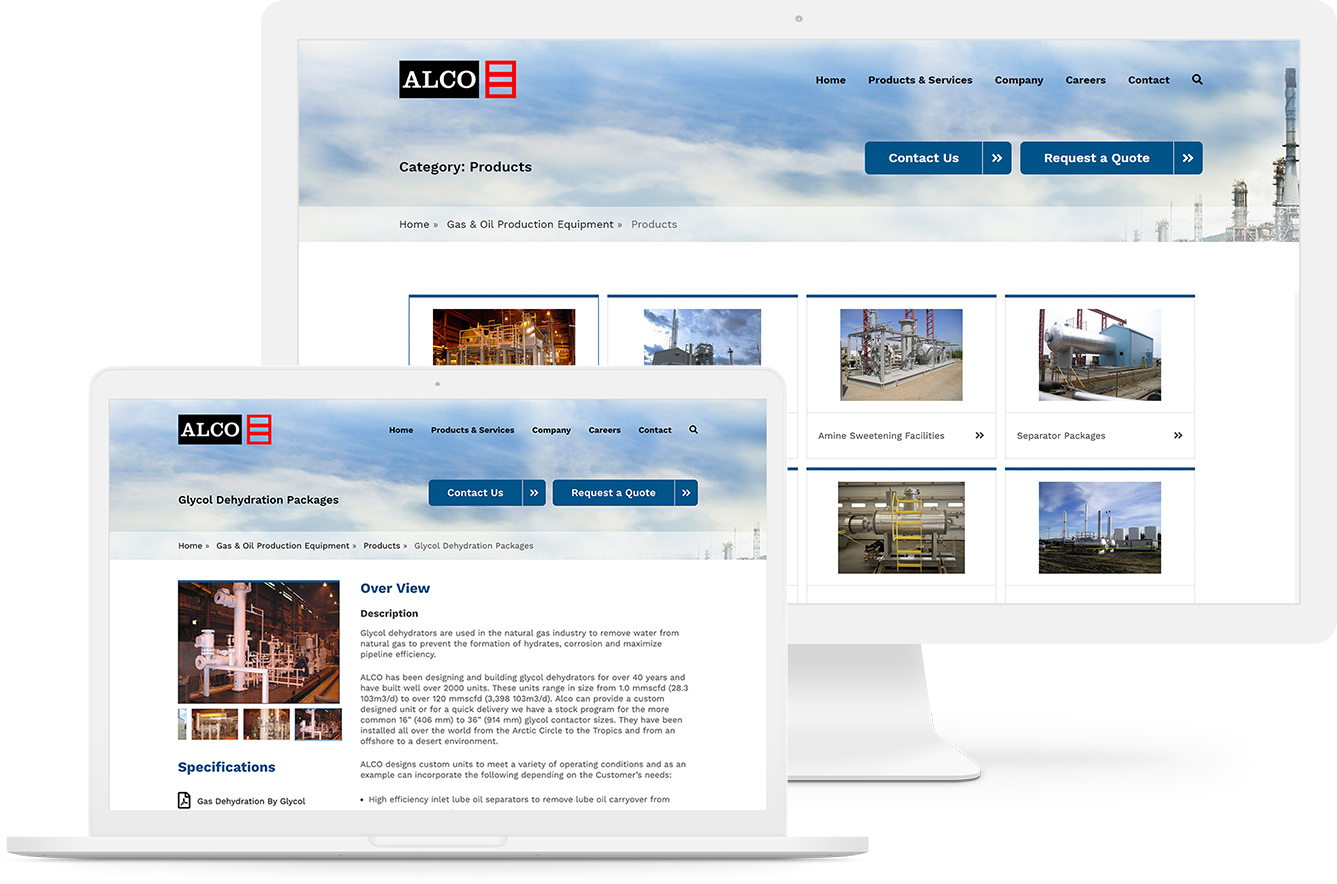 Products & Services
Each division page is connected to its corresponding products, making it easy for visitors to find the right products for their application. Although the product database was custom built for ALCO, it was also designed to be very easy to maintain.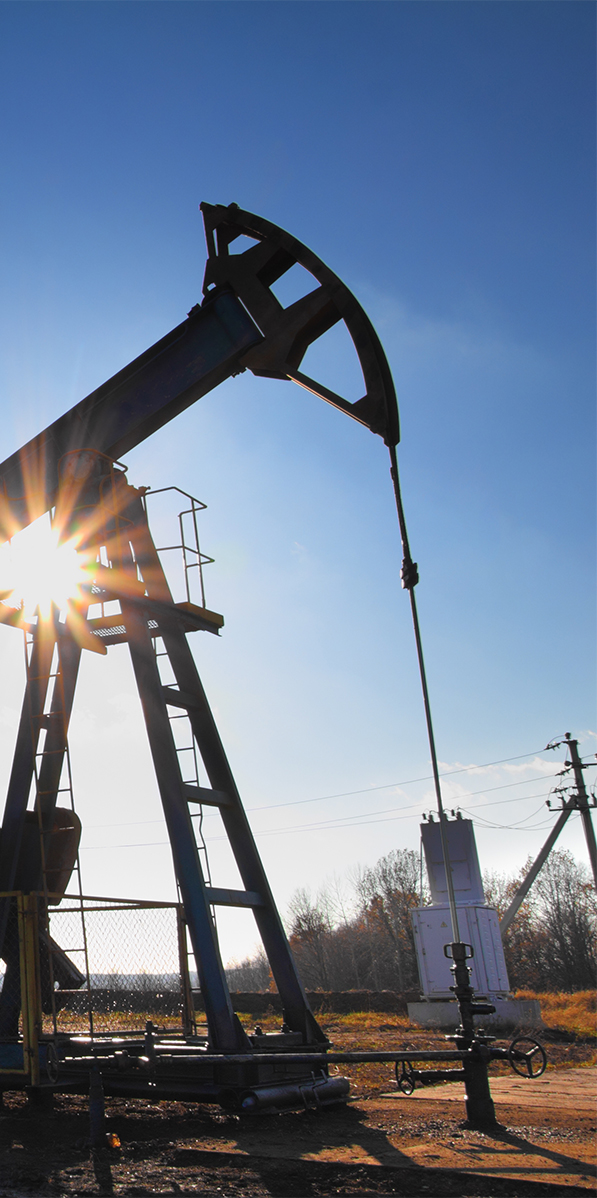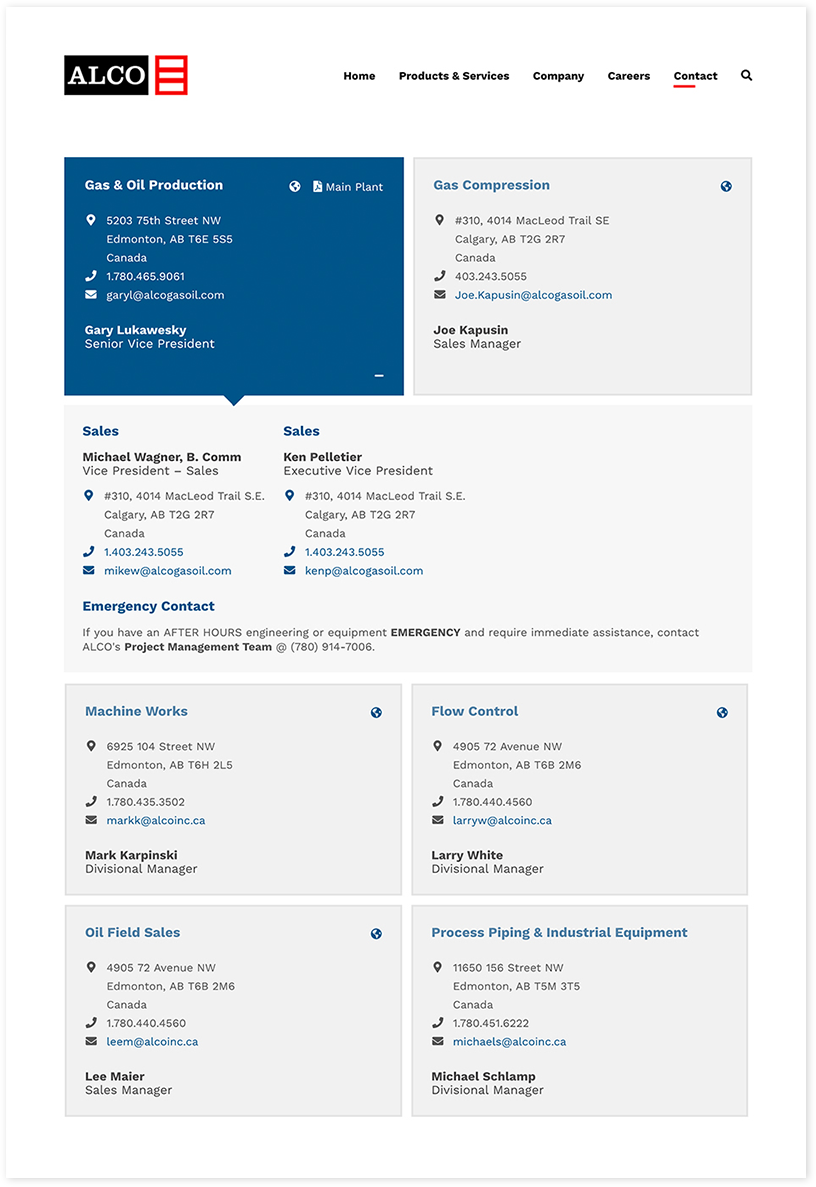 Organization
Bringing together two separate branches, along with all of their individual subdivisions, meant we had to create a unique contact page to make it easy for users to find the department they're looking for. Our team did this by putting all of the company's departments in easy-to-navigate boxes which expand to show the user all of the detailed contact information they need.
View Website