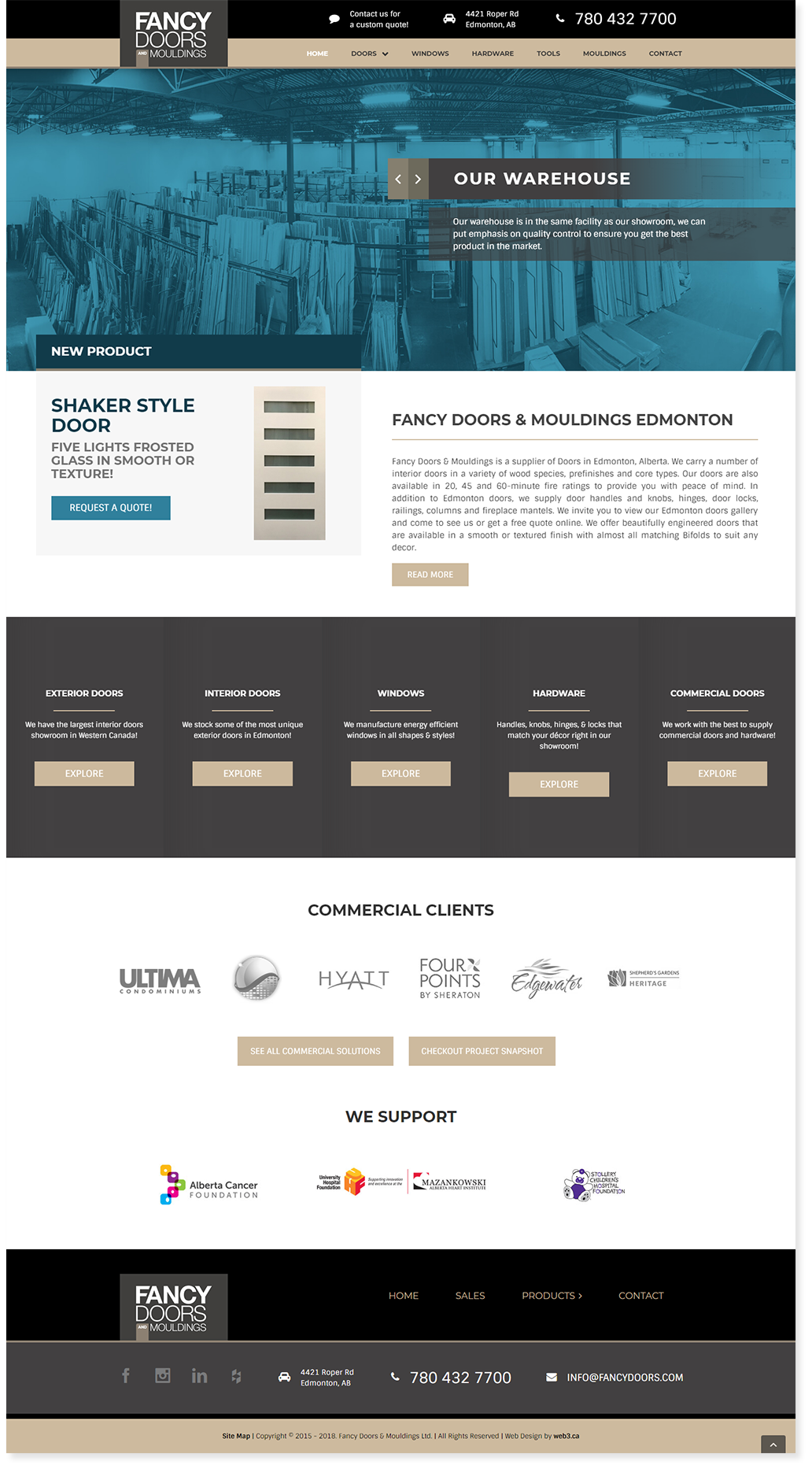 Fancy Doors and Mouldings
Fancy Doors and Mouldings is the largest outlet supplier of doors, mouldings, and hardware in western Canada. They supply doors of all shapes and sizes to homeowners and large developers alike.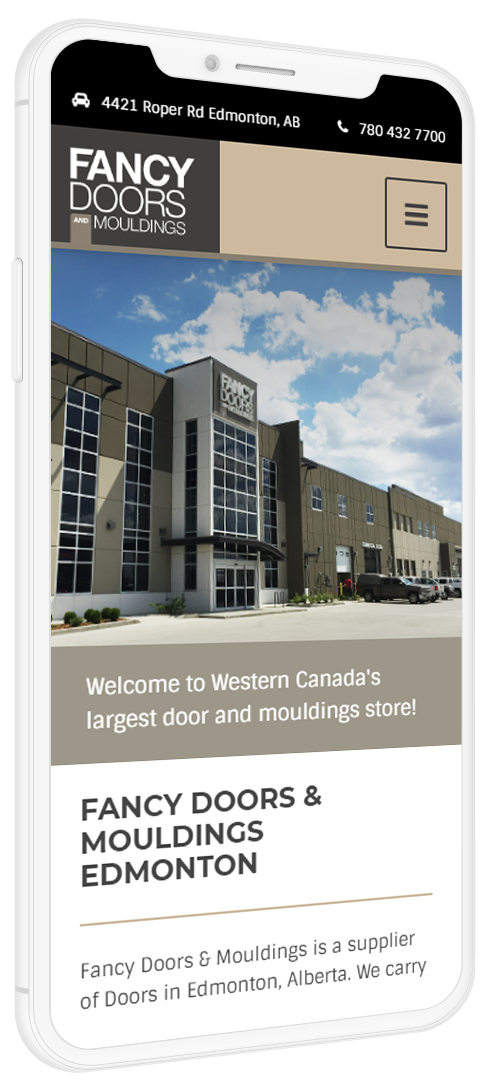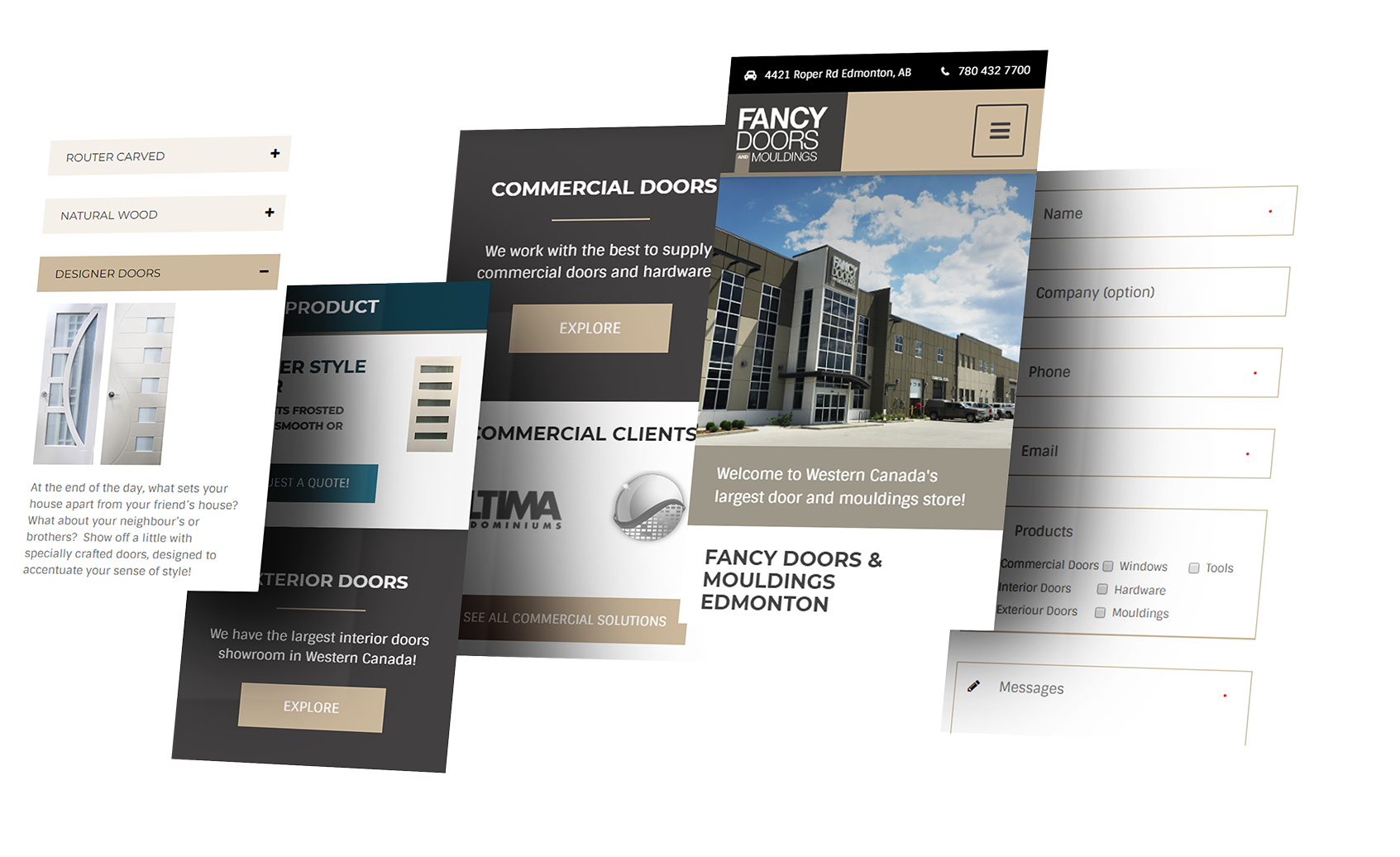 Huge Showroom, Small Screen
We've made many adjustments to the Fancy Doors website over the years, in order to keep their product lines current and help maintain their rankings on search engines. Every change we make is designed and programmed from a mobile-first perspective since close to half of their visitors browse on mobile. The custom mobile-responsive layout creates a more engaging user experience and helps improve the average time on site.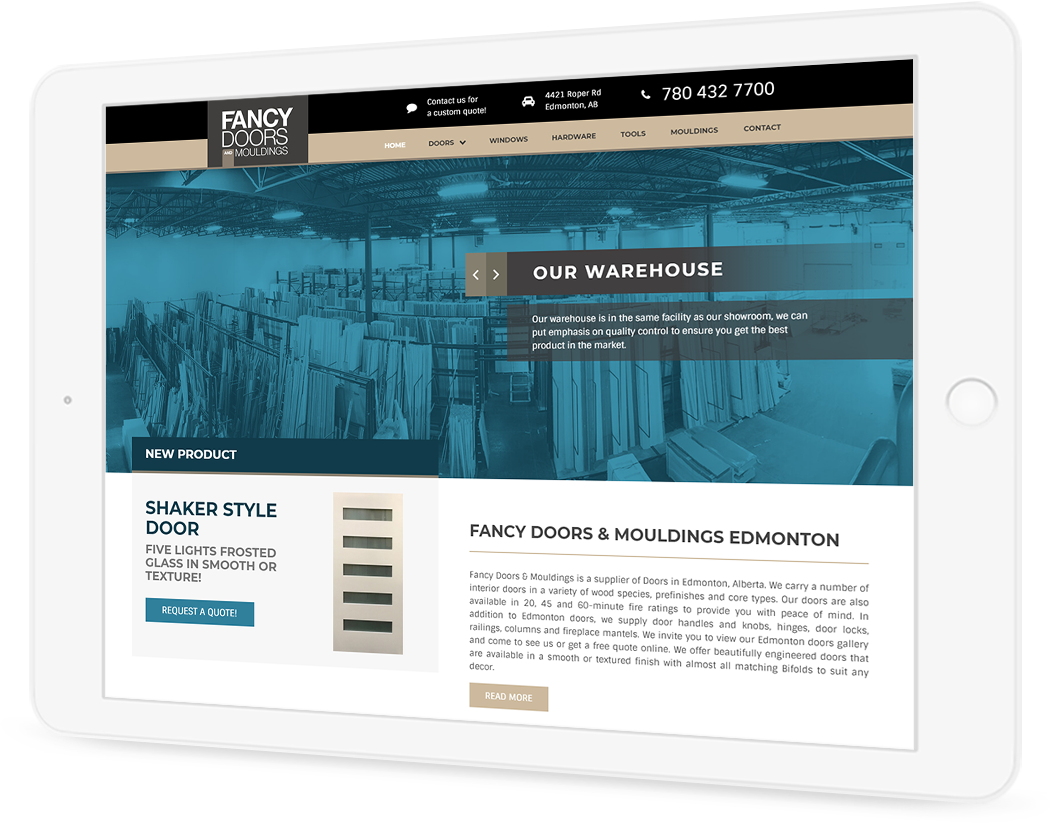 Search Engine Optimization
From web design and SEO to content development and ongoing maintenance, we've been there every step of the way. We've helped Fancy Doors achieve #1 rankings on Google for many keywords, including "Edmonton Doors."
Visit Website